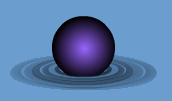 Give us a call
Take Control of your Business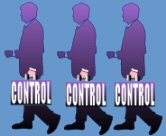 The key to sending the right image to your potential clients either by compliment slips or letters is as important as your logo.

You may already have your logo designed, or you may like us to design your logo, either way we can go one step further by extending your logo design on to every piece of business stationery you send internally and externally.

At no additional cost we can advise you what font will compliment your logo and stationery, which you could use throughout your business to eliminate the potential risk of staff devaluing your logo sending out letters with the incorrect font.

We can offer to streamline your compliment slips, letterheads, envelopes and business cards to coincide with your corporate image.

As with our web site design and logo design we would give you a free consultation, at this point we would start to work with you to establish your business sector and development needs.

As with our logo design you can have the stationery design revised as many times as you like, to get the result you want and you can use as many colours as you wish.

When you are completely satisfied with the design of the stationery we will ioptimise the design for you to use with everyday desktop packages to reduce your printing costs.

We will deliver the finished article on a CD-Rom. At this point we will transfer complete ownership rights to you.

We are based in Barnsley South Yorkshire and proudly support local business development.




We believe that first the impressions count.
Let us help you give a striking first impression.
We can offer you:-
Free Consultation
Unlimited Revisions
Unlimited Colours
Stationery Optimisation
Delivered on CD-rom
Full Ownership Rights