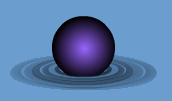 Together we can open
A window of Opportunity



At aj-creatived designs, we specialise in web, stationery, logo and e-design for all your business needs. We can provide a full maintenance and hosting service offering a complete professional, quality design package. We will provide a free initial consultation and value your comments and Enquiries !




aj-creativedesigns

157 Park Grove
Barnsley
S70 1QG
South Yorkshire
England

Tel: 0845 8053367

e-mail: enquiries@aj-creativedesigns.co.uk

If you would prefer one of our advisers to call you back, Just type the words "Call Back" in the Enquiry box and someone will call you shortly.