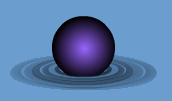 We can design some
mind spinning logos
We believe any company image starts with the company logo, from the smallest to the largest of companies.

A company logo is usually what determines the corporate colours; it will be printed on every official document or electronic media that is sent from your business to increase your company impact in the market place.

At aj-creativedesigns we can take any existing logo and tweak for a fresh new look, or design a complete new image that is professional, striking and strong.

We will involve you throughout the whole process with unlimited revisions.

We believe that our clients should be completely satisfied with the image we design for them and throughout the design process we remind ourselves that our clients are selling their goods or services, under the image we produce with them.

We understand that the key to your own success is to be confident in your appearance and product.

Once you are happy with the logo we will optimise your logo for web and print use. It may be that you had the logo designed as part of your web site in flash format; this also can be easily supplied in usable formats.

When the logo is finished and delivered on CD-rom all ownership rights are given to our client.

It may be that you decide to take advantage of our complete business design package based in Barnsley with distinct advantages and reduced costs.
Ask about our Business Package for more details.





First impressions count.
Let us help you give a striking first impression.
We can offer you:-
Free Consultation
Unlimited Revisions
Unlimited Colours
Logo Optimisation
Delivered on CD-rom
Full Ownership Rights