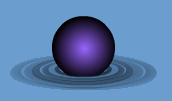 The news below has been copied from the RNIB web site with news on the web accessability laws. Please see the link at the bottom of the page for full detials.
What are the October 2004 changes to the DDA?
The DDA changes that came into effect on October 1 2004 are as follows:
small employer exemption removed. All employers are now legally obliged to make all their services accessible including websites, intranets and extranets accessible
police and fire services are now also legally obliged to make their websites, intranets and extranets accessible. Previously they were exempt. The only area of employment still specifically excluded is the armed forces.
service providers will have to make physical adjustments to their premises where these features make it impossible or unreasonably difficult for disabled people to use the service they provide.
Note that since 1999 websites have had a legal obligation to be accessible.
The
RNIB
web site has detailed information on how the changes in the DDA law affect web sites.
Our Recent News:-

Aj-creativedesigns launches new web site in February 2005 to comply with changes in the DDA accessability laws.

Aj-creativedesigns compliments existing business with additional services.

Besides the additional new services pages, we have added two new pages that feature latest news and a useful contacts page with links.