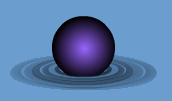 Work with us to send your
Message Around the World

Why not reduce your administration costs by using e-flyers and e-cards instead of printed paper flyers and christmas cards.

The cost of having a marketing e-flyer designed and produced specifically for you is a fraction of the cost of having a flyer printed.

We have found that e-flyers are much cheaper, than paying postage and reduce the costs of physical labour wasted on assembling the flyers to post.

How many times have you missed out on a promotion or sale because the person who opens the mail decided the flyer was junk mail.

Sending an e-flyer makes sure that the point is going direct to the captured audience it was intended for.

We can design professional e-cards for you to send to your customers which are totally personal, from you to your customer, with your company logo and personal message incorporated.

Once again this method of sending best wishes or change of address are much quicker and cheaper than any postal service.

Our design team will work with you or independantly to achieve the look and message you are wanting to portray to your customers.

When you are completely satisfied with the e-design we will optimise the design and deliver on a CD-Rom for you to use time and again without any further outside printing costs.

As with our Web site, stationery and logo design we offer a free consultation to discuss your needs.

We are a friendly team based in Barnsley, South Yorkshire and pride ourselves on supporting local business development.



We pride ourselves in offering cost effective e-design with the following benefits.
Free Consultation
High Quality Design
Image Optimisation
Photo Optimisation
Fully Tested
Download Quickly
Bespoke Design
Simple to Use